WANT TO OWN A DRYBAR?
See what franchising is all about! Apply now!
WHY FRANCHISING? WHY DRYBAR?
Franchising can help you turn your passions into exciting opportunities and allow you to go into business for yourself, but not by yourself.
WHY YOU/WHY NOW?
As the world has changed so much so fast, there has never been a better time to make your entrepreneurial dreams come true! Life is too short not to do something you love. Drybar is an innovative concept in the multi-billion dollar beauty industry. Drybar has taken the country by storm with a refreshingly simple concept: provide amazing blowouts, in a fun and beautiful environment, at a great price.
Apply now and learn more about owning your own Drybar!
WHAT IS DRYBAR?
Drybar is also more than just beautiful hair in about 45 minutes. It's the experience, the happiness and the confidence women feel after a fresh dose of Drybar! Alli Webb saw this opportunity and opened the first Drybar in Brentwood, CA in 2010. Now with over 140+ locations across the U.S., Drybar has exploded into a nationally recognized and highly sought-after brand.
Alli is a N.Y. Times Bestselling Author, and also Co-Founder of Squeeze and most recently Becket + Quill. An inspirational entrepreneur to many, Webb has been featured on Fortune magazine's "40 Under 40" list, and Forbes has lauded Drybar as "a modern update to the hair salon."
Webb also co-hosts a popular weekly podcast "Raising the Bar" which provides a glimpse into the inner worlds of entrepreneurs.
Drybar isn't a traditional hair salon, it's the answer to the quest to look good and feel good. Our tagline says it best: No cuts. No color. Just blowouts®
Before Drybar, women had two not-so-great choices when it came to getting a blowout:
Begrudgingly pay $80-$100 at their regular hair salon.
Endure a less expensive experience at a discount chain like Fantastic Sams.
Drybar finally gives women a third option:
a salon-quality blowout, in a fun, beautiful environment, all at an amazing price. You can see why people get hooked.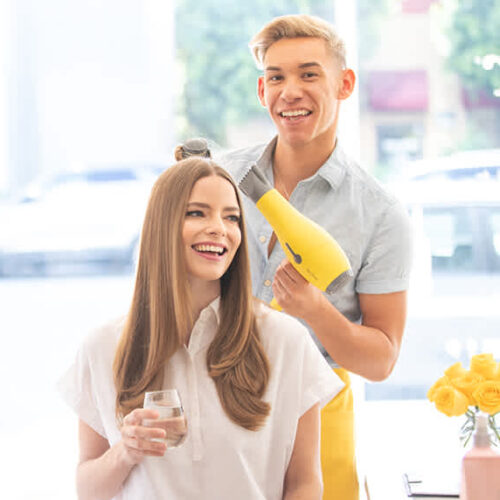 INTERESTED IN A FRANCHISE?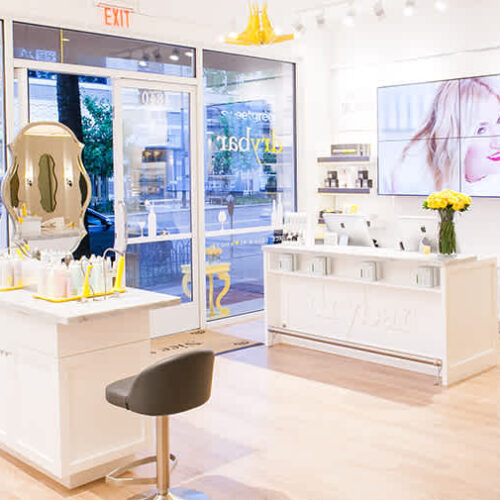 So you're interested in a Drybar franchise. Sweet! Thanks for taking this important step in your research. Our franchise owners have come from a variety of backgrounds and Drybar was often their first time exploring a franchise opportunity. We don't require experience in franchising, a salon, or a background in beauty to join the Drybar family, but what you do need is a passion for delivering exceptional quality with an equally exceptional client experience.
Our model is simple (just blowouts), but not easy. Don't let that scare you off though – The benefit of franchising with Drybar is that we've established a great brand with a strong infrastructure.
We share our playbook with you and our dedicated operations team trains and supports you through it all!
In addition to the strong brand and customer experience established by Drybar you will benefit from the infrastructure of being part of WellBiz Brands, Inc.  A best-in-class franchise platform specializing in beauty and wellness concepts with over 750 locations, WellBiz Brands, Inc has developed resources to help you every step of the way!